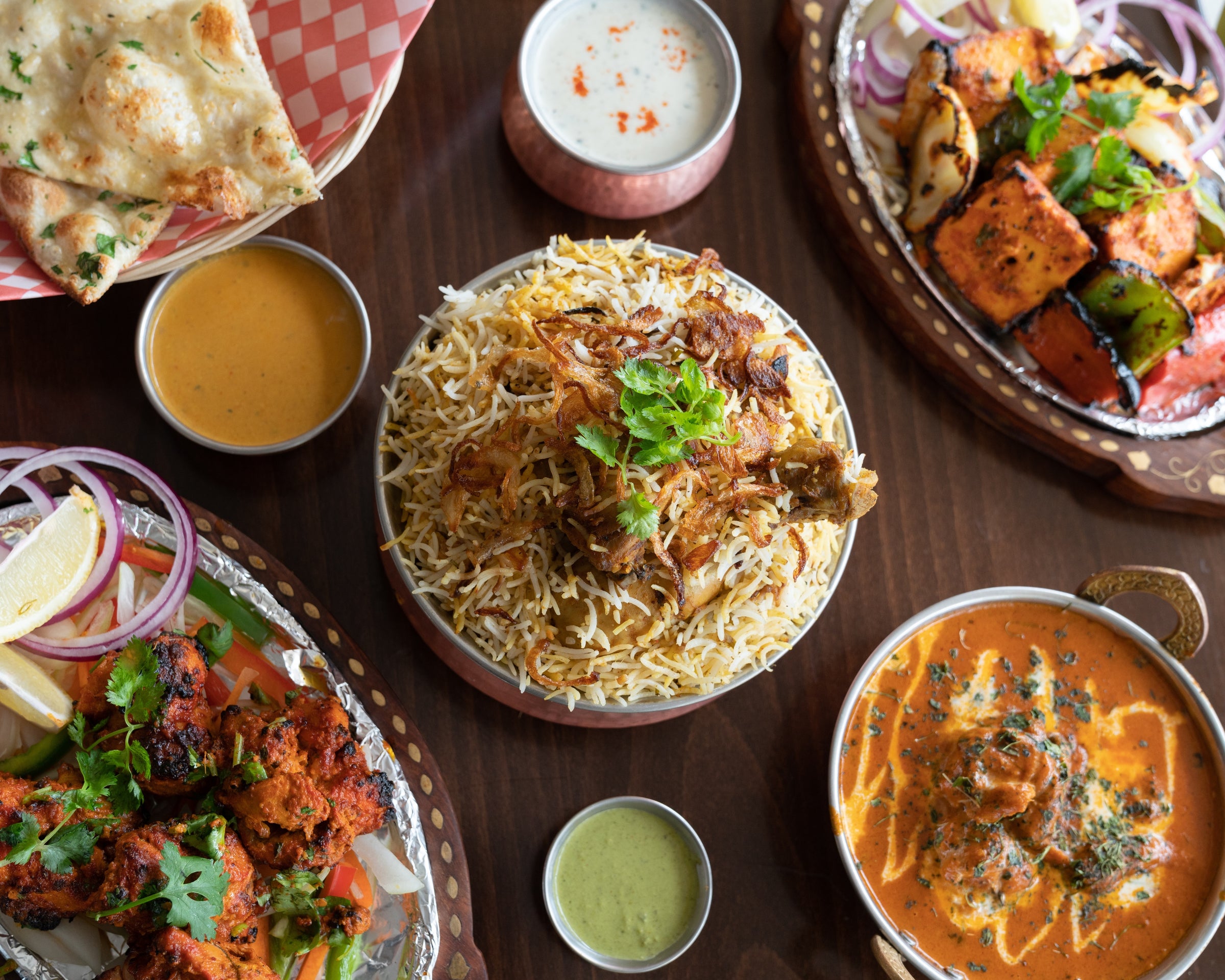 If you're around Treetops for very long, there is one thing you'll notice. FOOD.
Whether we share a meal at a New American owned restaurant, invite new neighbors to our own kitchen tables, or bring trays and trays of food to The 906 to celebrate with the team, there is almost always something that we're eating.
Humans have built community around food for centuries, and we know that a warm, hearty meal can transcend any language or cultural barrier.
We hope you enjoy these recipes shared by those in our circle. If you try one, share on social media and tag us and #spreadwelcome. (And then invite us next time!)
Here is a sampling of a few recipes from our Cross-Cultural Recipe set available for digital download in our shop.
INGREDIENTS
1 pound ground meat (my friend used turkey, I used beef; they were both good)
1/4 cup chopped cilantro
1 grated carrot
1 cup finely chopped cabbage
1/2 finely chopped onion
5 cloves garlic (we love garlic, feel free to use less)
Salt and pepper to taste
1/2 cup of flour and water - mixed
Oil for frying (my friend used canola, I used coconut)
Uncooked tortillas or (make your own pastry)
DIRECTIONS
Chop all vegetables and add to meat. Add salt and pepper. Fold tortillas into a triangle so that they make a pocket. Use the flour and water mixture as a paste to seal the seams. Put a heaping teaspoon of meat in the pocket. Again, use the flour and water mixture to seal the top seam and fold it over. At first I used quite a bit of the flour and water but as I got more comfortable with sealing the seams I didn't need as much. After you have a few made, heat the oil to fry them. Fry them until the pastry is brown and then flip. Remove from pan when both sides are brown and put them on a plate with a towel to absorb the oil or on a rack with a platter underneath. Makes about 20.
INGREDIENTS
2 cups of dry red lentils
1 teaspoon of turmeric
1 teaspoon of curry powder (or to taste)
1 chicken bouillon
Little bit of salt
1/4 cup of vermicelli noodles
1 onion
6 cups of water
DIRECTIONS
Wash and drain lentils until water is clear. Add lentils to pot with the 6 cups of water and when it boils reduce heat to very low. Cover pot and leave for 45 minutes. Then turn it off and leave it to cool. Then put lentils and water in a mixer, blender or hand blender. Mix so it is very smooth and leave it to the side. Add 1/4 cup of olive oil on the pot, then the chopped onion, turmeric, curry, and chicken bouillon and no salt right now. Turn the heat on high and mix it all together. When onion is gold, add lentils mix.
Mix all together. Then add the pasta and mix all on high heat. Add salt to taste. Keep mixing every once in a while in case pasta is stuck to the bottom. After about 15 minutes, the pasta will be ready and the lentils will be ready to serve!
INGREDIENTS
1 cup whole milk
1 cup water
1 tablespoon sugar
Black tea leaves, loose one preferable
For spices you will need:
Half an inch of ginger
Equal parts of: cardamom, cinnamon, cloves
DIRECTIONS
First step is to crush the ginger on its own.
Mix all the other spices, blend together and make a powder like.
Mix one cup of water and one cup of milk in a pot. If you want the tea to be creamy use whole milk but you can also use skim milk if you would like but I would suggest not to add water and just use the skim milk alone.
Add half an inch of ginger and a table spoon of the other spice mix powder and bring to a slow boil. Stir every once in a while. After it has boiled add a tablespoon of tea leaves, sugar and let it simmer for a while.
INGREDIENTS
2 Green plantains
Vegetable oil for frying
Salt to taste
Plate (to smash tostones)
Topping suggestions: avocado and queso fresco
DIRECTIONS
Peel and cut the plantains into thick round slices (about an inch thick) *to peel: cut each end of the plantain and gently slice lengthwise down the middle to remove the peel but keep the plantain whole. Next, fry the plantain pieces in a pan( with enough oil to cover them) for about 2 minutes on each side. Place them on a plate with paper towel to remove the extra oil. Using the bottom of a plate, smash one piece at a time to get a round flat shape. Add the pieces back to the frying pan for the final fry. *Optional step to do right before* Dip each flattened piece into a bowl with salt and water. Adding this step helps make the Tostones extra crispy! Fry until golden and then lay them on a plate with a new paper towel to soak up excess oil. Sprinkle salt on top and they are now crispy and ready to eat! My favorite way to eat is with sliced avocados and crumbled "queso fresco" on top, but they are delicious with anything! You can even try them with the date or mango chutney shared!