Concentric Program
In order to reach the treetops, a strong foundation and sturdy trunk are essential. Just like a tree continues to grow outward and upward with each passing year, our Concentric Program multiplies New American leadership.

Through Concentric, 8 New American leaders are recruited yearly to serve as connectors within their community. Each Concentric Leader builds a cohort of 20 families during the initial 3 months of training that she will then partner with for 12 months of ongoing member care. Through Concentric, New American families work together while figuring out what it means to not just survive here but put down roots and truly thrive.


For Concentric Leaders the 15 month program includes:
12 weeks of comprehensive training (fundraising, mental health, project management, credit & budgeting, member care, asset based community development, leadership styles, etc)
Regular One-on-One meetings and ongoing support from Community Development Director
Cross Cultural support and collaboration with Concentric Leaders
Access to a professional mentor
Connection to networks, resources, opportunities and stakeholders in Grand Rapids
Matched Savings Program
Monthly compensation from Treetops

For Cohort Members the 12 month program includes:
Regular one-on-ones with a Concentric leader speaking their first language to work towards goals and navigate challenges
Connection to wider network of opportunities and resources
Cohort specific workshops and training
Cross Cultural gatherings across cohorts
Access to a Cross Cultural partner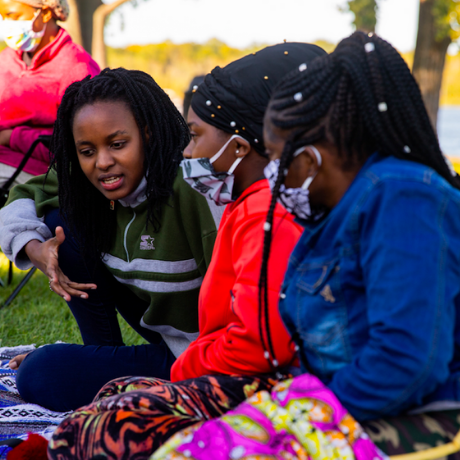 Our city is filled with opportunities and resources—business owners, nonprofit leaders, creatives, therapists, city leaders and neighbors who want to welcome well.

Concentric Leaders meet with cohort members and are intentionally connected to people and opportunities that will support them and their goals. Women and teen girls referred to us that don't choose to participate in Concentric are referred to community resources.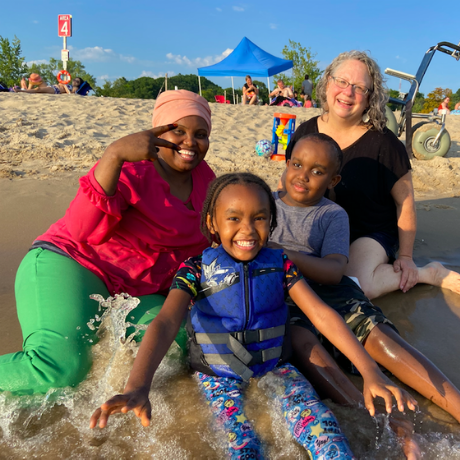 Cross-Cultural Partners within our Concentric program walk alongside New American women and teen girls as friends and allies. Partners meet one-on-one with program members once a week for 9 months. You will experience life together, meet in each other's homes and other mutual places, meet family members, attend Treetops' gatherings, share meals, practice English, go on excursions and simply enjoy being together, mutually learning from one another's unique experiences.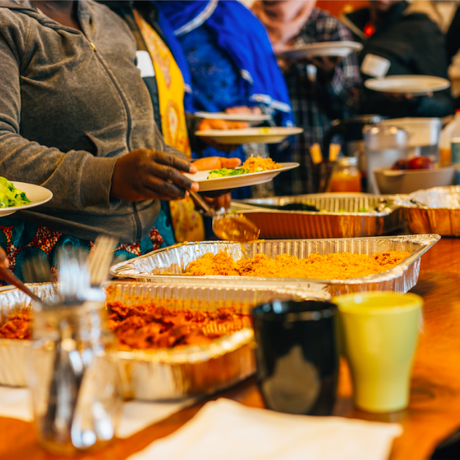 Cohort Specific Workshops
Through community needs and assets assessments in the community, Concentric Leaders tailor, plan and facilitate workshops for their cohort that are uniquely specific to the goals the women have self-identified. In these workshops, guest speakers share their expertise on topics ranging from financial planning and taxes to accessing health care and enrolling in school.

Each cohort meets twice on their own and quarterly with the eight cohorts combined.
Our vision for this program is to not only build up stronger networks of support for and among New American families so that needs are more quickly met and opportunities more easily accessed, but also to cultivate a visible and respected refugee workforce. With each passing cohort of Concentric Leaders, our program is designed to ensure that New American women resemble the rootedness of trees within their community, with an additional "tree ring" of leaders being added each year. As Leaders mentor, teach, serve and learn alongside one another, they will broaden their knowledge and strengthen their confidence, remain steady and sure, providing shade and nourishment for the community at large as we collectively reach for the treetops.
Join Concentric