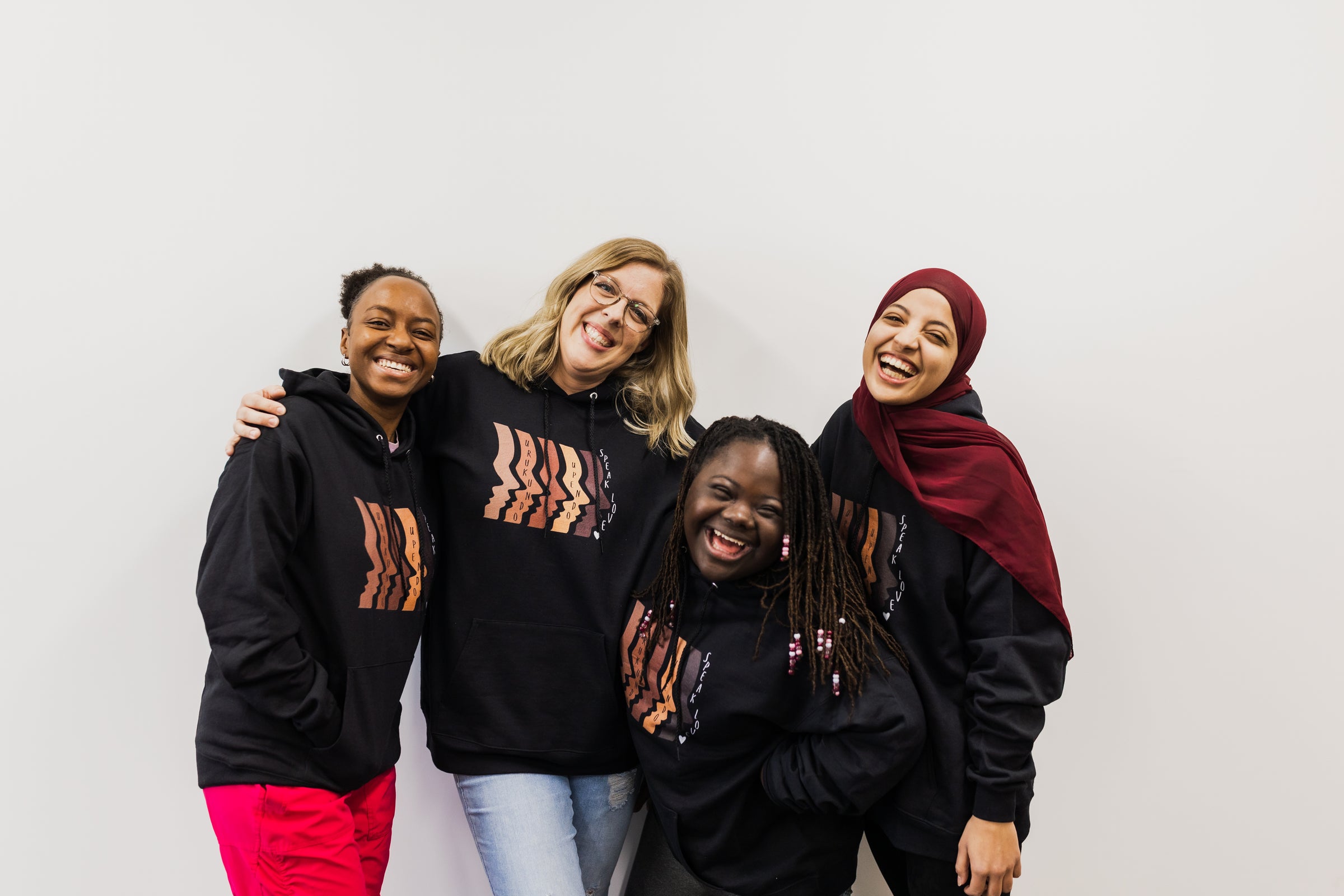 Our doing grows out of our being.
Our Story
We started by asking questions. How can the world do a better job of responding when people are displaced by war, famine, or persecution? How can we answer that question in our own community? How can West Michigan be a place where refugee neighbors can put down roots and experience flourishing for generations to come?

We passionately believe that each of newcomer has gifts, skills, and dreams that make their new community better. Our mission is to connect women and teen girls to people and opportunities that will support them in using their gifts and reaching their goals for the new lives they are building with their families. The Treetops story is still unfolding, and we hope you will join us!
Mission
Treetops Collective is a cross-cultural movement that connects with and invests in New American (refugee) women leaders, together transforming our communities into places of belonging.
Vision
We imagine a world where any person who has experienced the pain of displacement finds a community where they can live a vibrant, whole life in connection with their neighbors.
Our Values
Posture of Listening
We listen with empathy knowing that each person is the expert of their own experience, building trust along the way.

Wholeness
We invite each neighbor to come with their whole selves, and commit to honoring and giving space to grow in body, soul, spirit and community with others.
Radical Welcome
We seek to go beyond hospitality and seek mutuality, as we meet new friends where they're at in their journey, and foster spaces that lead to true belonging.
Cross-Cultural Connection
We respect, learn from and celebrate cultures and the differences between them as we walk in close proximity through friendship.
Celebration
We choose to celebrate and find joy in the gifts of today while collectively working toward a better tomorrow.
Creativity
We innately embody creativity, so we purpose to design solutions with a hopeful imagination for things not yet realized and the community we dream of.
Redemptive Influence
We have a confident expectation that even the pain of our stories can bring about beauty and change in this world.