Our Programs
Rebuilding social fabric so women and families can put their roots down deep
Our community development work is focused on partnering with women to rebuild social fabric--the fibers that help any of us feel like we belong and we have people who will support us in good or hard times. Families shouldn't move to a new home just to live on the margins, we believe our communities can be much more welcoming than that.
Sister Circles Program
The Sister Circles program is at the heart of our mission of connecting New American women to people and opportunities so they can flourish for generations to come.

Women and teen girls are referred to us by cohort alumni who've graduated, community workers, resettlement case-workers, after they've been here at least 6 months, when families are figuring out what it means to not just survive here but put down roots and truly thrive.

New Americans referred to us are offered the opportunity to apply to participate in a 9 month program in which we discover their goals and partner with them in realizing those goals. Program participants have the opportunity to:
Be partnered with a cross-cultural partner
Attend group workshops on vital topics with guest speakers
Participate in group savings that's matched dollar-for-dollar
Connect with personalized resources via our larger network of partners
Lead or attend creative gatherings with their cross-cultural partner
Meet with Treetops team members regularly to share how we can help them reach their goals

The Sister Circles program exists to welcome our newest sisters in West Michigan, listen to their definition of success, and become their ally in reaching their goals. Members of Sister Circles, both program participants and cross-cultural partners benefit from mutual exploration of each other's cultures, goals, and dreams.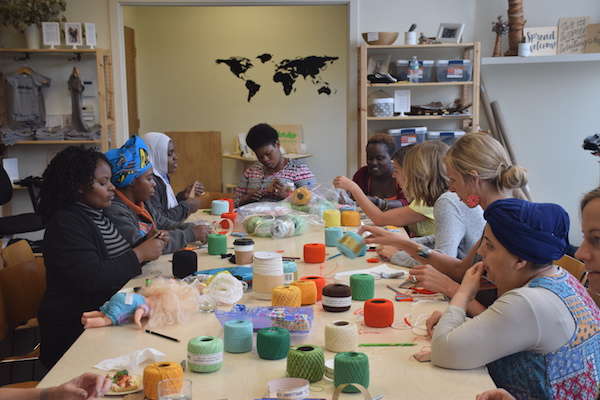 Sister Circles program participants commit to attending workshops with the rest of their cohort during the 9 month program. Guest speakers share their expertise on topics ranging from financial planning and taxes to accessing health care and enrolling in school.

Each cohort meets once a month, and during this time they also participate in group savings, which is led by members of the group.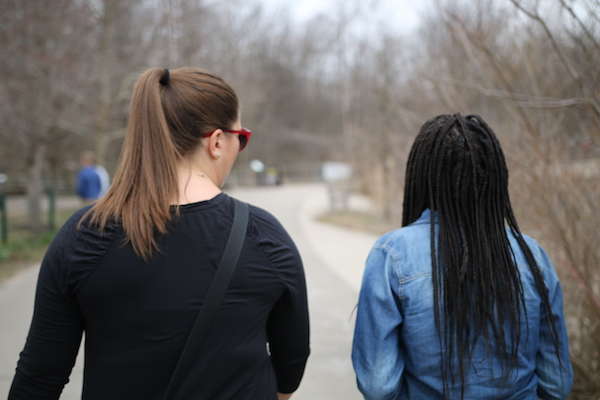 Cross-Cultural Partnerships
Cross-Cultural Partners within our Sister Circles program walk alongside New American women and teen girls as friends and allies. Partners meet one-on-one with program members once a week for the 9 month long program. You will experience life together, meet in each other's homes and other mutual places, meet family members, attend Treetops' Creative Gatherings, share meals, practice English and go on excursions around Grand Rapids.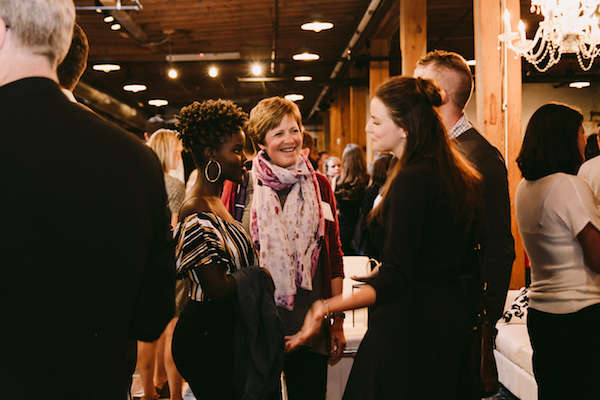 Our city is filled with people who want to be welcoming—business owners, nonprofit leaders, creatives, therapists, city leaders.

Members of our Sister Circles program meet monthly with Treetops team members and are intentionally connected to people and opportunities that will help them flourish. Women and teen girls referred to us that don't choose to participate in Sister Circles are referred to community resources.
Join Sister Circles