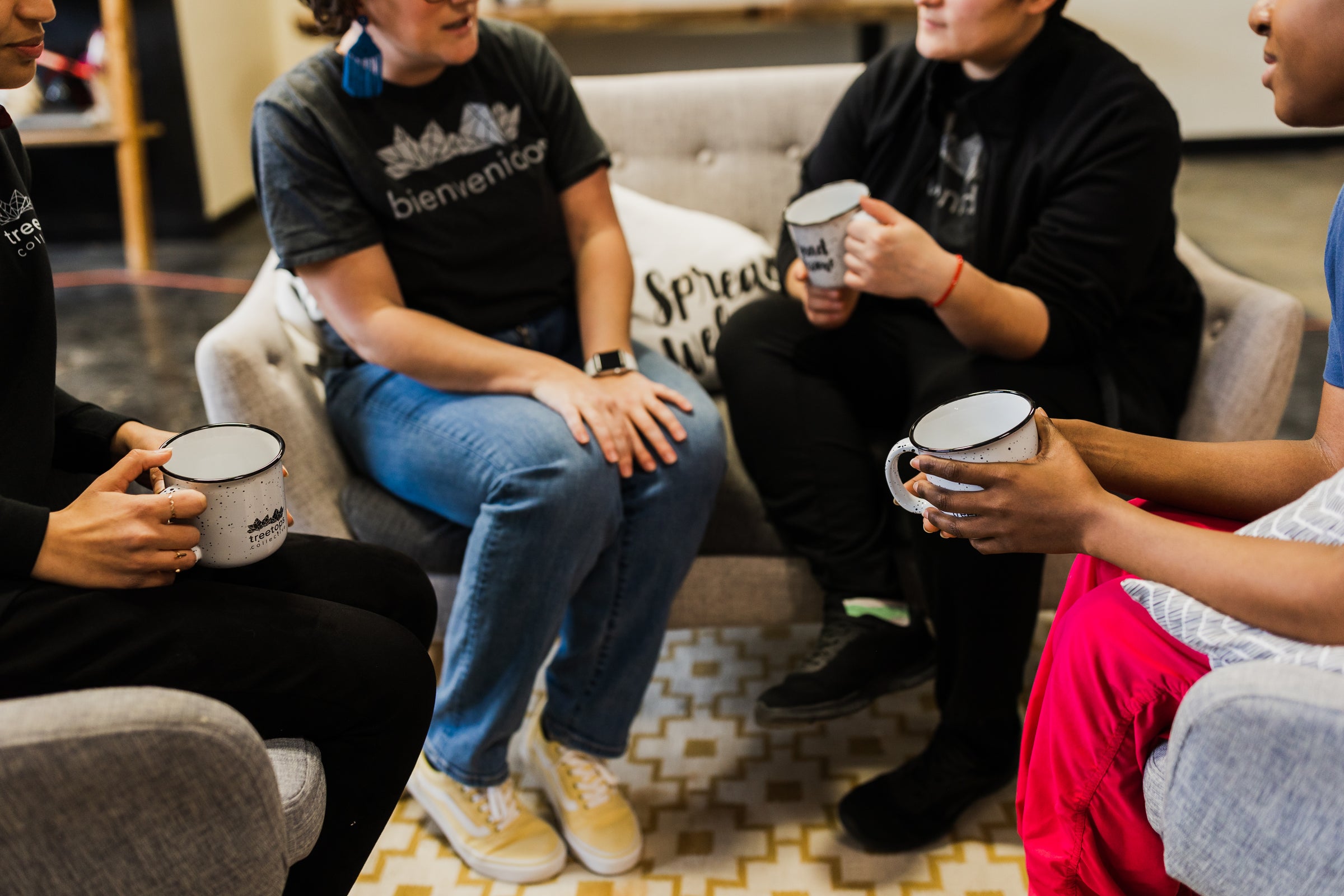 Accessible, trauma-informed, culturally aware
What is Collective Care?
Community transformation requires collective action. Treetops Collective's Collective Care program mobilizes community members from diverse backgrounds to leverage their skills and knowledge for the benefit of all Newcomers.
New Americans face many barriers in accessing many care resources, especially health care. Treetops Collective is working to break down these barriers and increase opportunities for accessing resources in ways that are more culturally empathetic and responsive.
Through this program, Collective Care Specialists bridge gaps to local resources, advocate for ways to break down barriers and expand access to local services and essential resources, and facilitate cultural-based peer support groups across West Michigan.
Advocacy for increasing access to local resources and services among New Americans

Employment of New American Collective Care Specialists is in partnership with the Michigan Office of Refugee Resettlement

Connectivity and community events
Accessible
Trauma-informed and culturally-empathetic care is more accessible to New American neighbors
Cross-Cultural
West Michigan communities are better equipped to engage with one another across cultural divides
Care for All
Government and non-profit partners are more educated on the needs of New Americans and how to increase access to their services
Program Benefits
Circles of Support are 6-week mental health groups utilizing accessible, cultural, and peer-support based therapeutic tools. Each circle is run by a Collective Care Specialist that natively speaks the group's language. This model was successfully piloted in 2021 with a group of Afghan refugees and immigrants.
Refer or Apply as a New American
Fill out this form to the best of your ability and we will contact you as soon as possible!