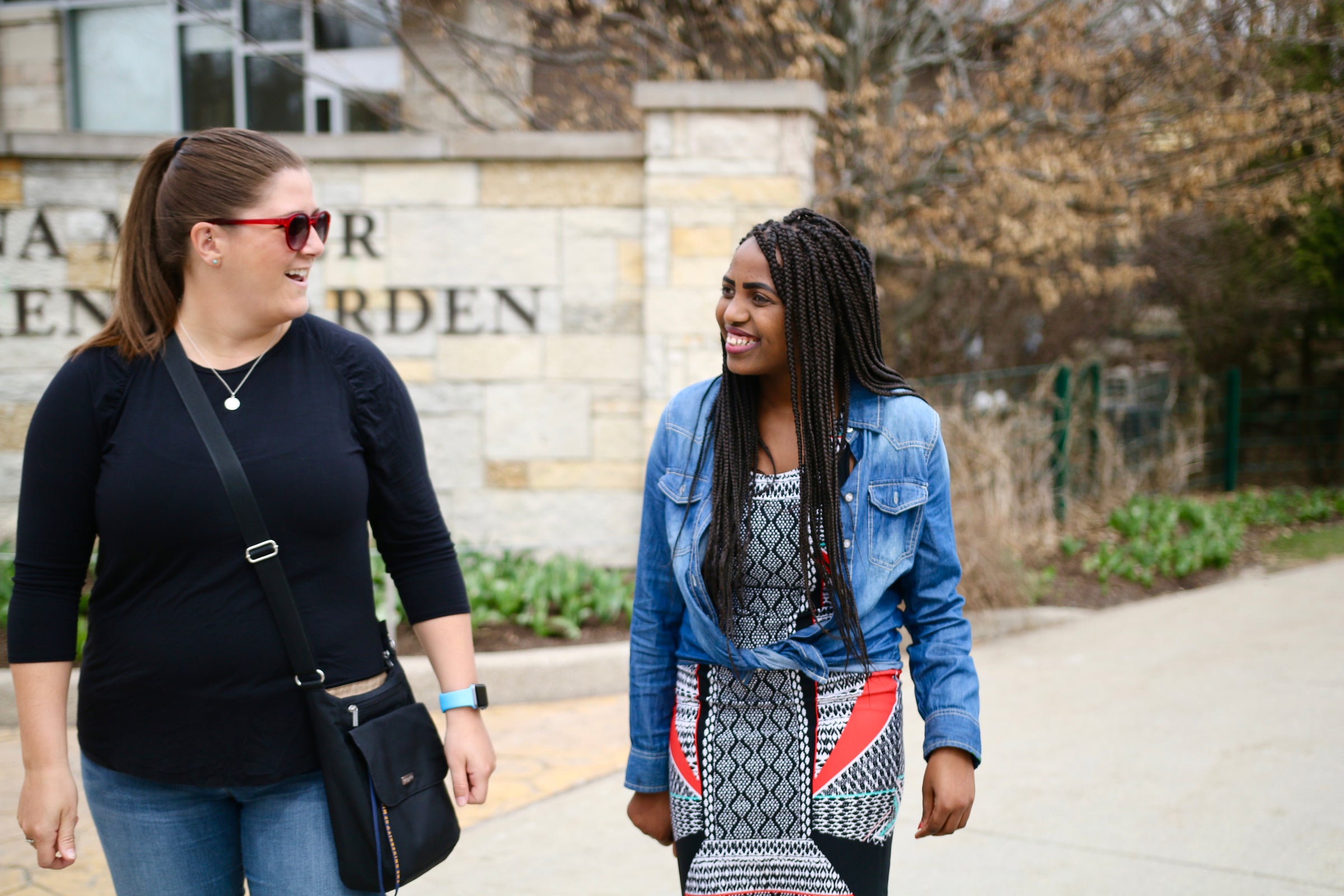 Cross-Cultural Partnerships
transforming grand rapids one friendship at a time
What are Cross-Cultural Partnerships?
Cross-Cultural Partnerships foster authentic relationships and friendships between women who have called the U.S. their home for a longer period of time and New American women or teen girls. From practicing one another's languages to exploring West Michigan parks, sharing meals, or studying for citizenship, Cross-Cultural Partners simply do life together.
This unique program is an opportunity for women to leverage their social connections, experiences, and resources in support of a New American friend navigating her new day to day life. Partners learn from one another and together exemplify what intentional community really looks like. Two women, who otherwise may not have met, form a bond that moves past hospitality to help make West Michigan a place where everyone truly can find belonging.
Program Structure
Cross-Cultural Partners participate in training with the Treetops Collective Cross-Cultural Community Manager and fill out a detailed application
Cross-Cultural Partners, carefully matched, spend four hours per month together with their partner for 9-12 months
The Community Manager checks in regularly with Cross-Cultural Partners, plans monthly outings for the volunteers and members, and provides resources for continued learning
Hear from Cross Cultural Partners