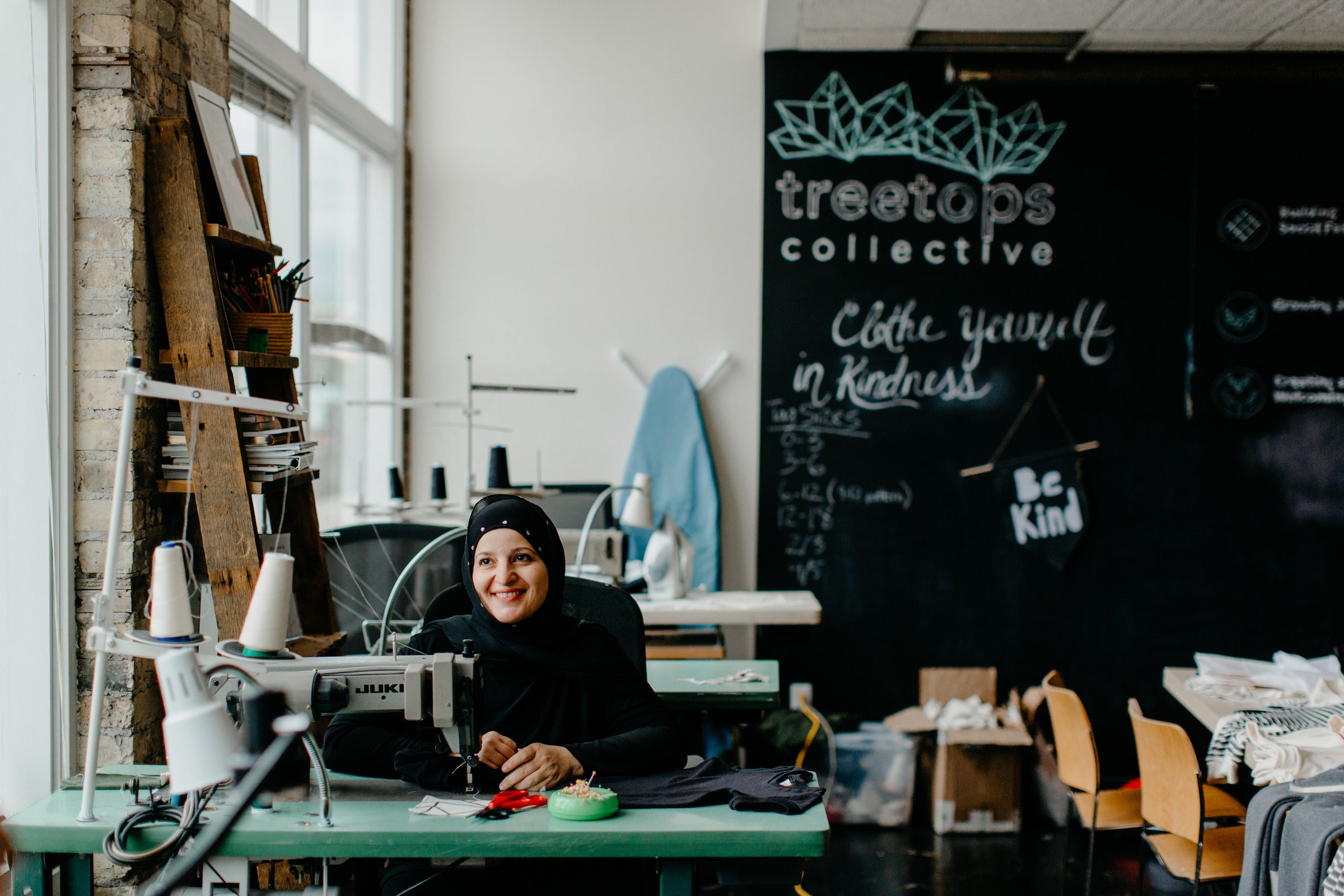 Our location is unique in that it is within walking distance of many program members and easily accessible by the Silver Line bus route. Any given day, our space is a whir of activity, production, and laughter. If you pop by, here are a few things you can expect:
Sewing machines humming amidst conversations about what it's like to make Grand Rapids your home
Local artists teaching a creative workshop
Guests shopping our retail space for handmade goods
Community groups being led by refugee women
English conversation groups
Story-sharing around cross-cultural potlucks
Creative therapy groups led by a professional therapist
Baby showers for expectant refugee women
Tea time with upstairs apartment neighbors who are both long-time community members and New American families
Besides our social enterprise and community development programs, our space is currently available for creative professionals or New American-owned businesses to rent.
And as we leaned more into our mission of cross-cultural partnership, we discovered that the magic isn't just in our programming, but in the building itself. Learn more about The 906 and our Building to Belong campaign at the button below.