This guided journal offers daily prompts, meaningful quotes, and blank coloring pages that empower us to uncover our inner strength and to find our voice. A collaboration between
Germination Labs
and Teen Social Enterprise Intern, Peninah. This journal is inspired by Peninah's own powerful story about her mental health journey and her desire to help others.
The Find Your Voice journal not only helps each person to reflect and feel empowered in their own voice, but it also provides the opportunity to build a safe communal space around mental health.
About Irene
"My name is Irene Wineza. I am 19 years old and I am from Congo. I have lived in Grand Rapids, Michigan for 5 years. I am attending Grand Valley State University fall 2021 and I plan to become a Therapist or a motivational speaker, or both! I am passionate about helping people, giving advise and spreading awareness and love as much as I can"

In this video, Irene shares about her inspiration behind the journal design and how she uses it in her everyday life.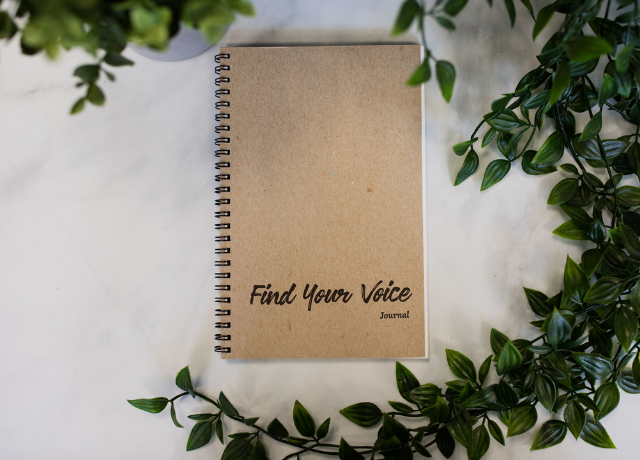 Utilize the journals for your class/group/organization. Wholesale price options available.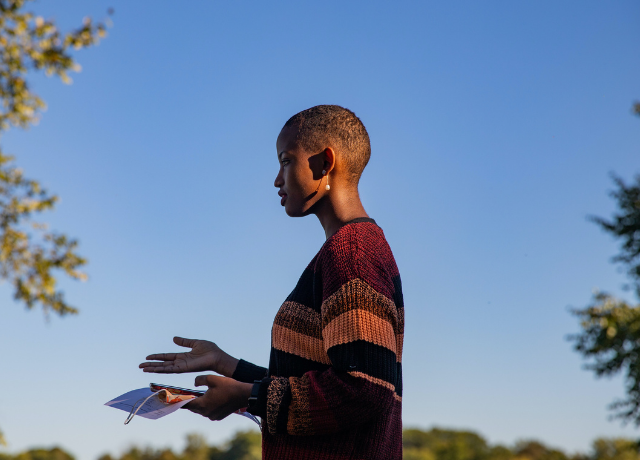 Hire Irene as a guest speaker
Peninah is passionate about sharing her story, teaching ways to use the journal to supporting healthy habits and inspire others to have empowering conversations about mental health.
For more information, please reach each out to Kara, our Teen Internship Facilitator at Kara@treetopscollective.org.
Find Your Voice Journal at Hope College
70 journals sold for various classes and student organization
Peninah has led three successful workshop sessions for Freshmen classes
What some students share
On using the journal:

"Gave a place where I could throw my thoughts, write them down. It helped me to process what I was feeling at a particular point in time."

"I didn't get to use much of the journal, just because I'm really bad at journaling, but the pages I did use, I liked a lot. I like how the journal gives you prompts because sometimes, I feel so overwhelmed, that while I know journaling could help my anxiety, I can't figure out where to start writing. These prompts allowed me to journal about my anxiety without spending too much time worrying over where I should start the writing."

"Irene's journal provided me with a space where I could truly invest in myself, dive into self-examination and process all of my thoughts, emotions, and feelings. This journal prompted me to listen to my mind, body, and soul with the intention of listening and discovering my voice. I felt challenged to be honest and vulnerable with myself and with others. This journal served as a tool to finding inspiration and discovering your power through the practice of self care, discovery, examination, and communication."

On attending Irene's talk:

"I really enjoyed Irene's visit with our class, as I found her story to be very eye-opening and inspiring! She was so sweet and seemed so excited to share her story with us, which made me feel even more excited to use her journal. Overall, I really enjoyed listening to her talk about her past and how that influenced her creative journal."

"Irene's visit was really empowering! Her story was inspiring and it was humbling to know that you aren't alone when you may be facing challenges in life and that despite your good days and bad days, you have the power and strength to get through it all."

"Irene was very pleasant and obviously put a lot of thought into the design of the journal. She was very interested in what us students thought of the journal, how we used it. She also talked about how she used it. Overall, a positive experience."
For any questions , please reach each out to Kara , our Teen Internship Facilitator at Kara@treetopscollective.org.