The Treetops Book Club
Say no to the single story
Say no to the single story
The guiding theme for the Treetops Book Club is "Say No to the Single Story," based on the
TED Talk
"The Danger of the Single Story" by Chimamanda Ngozi Adichie. In her talk, she discusses the problem of reducing complex individuals and situations to a single narrative.
⁠
⁠Our goal for the Treetops Book Club is to dismiss narrow preconceptions we may hold about certain groups, cultures, and ideas, and to broaden our understanding by learning through specific stories from authentic, unique, multifaceted individuals. The book club selections and discussions will center around this theme, and through meaningful dialogue within our own community, we will restore humanity to those we may have stolen it from by oversimplifying them with a single story.
Interested in joining the book club?

Our book club is free and meets virtually. Anyone can join! By signing up for our book club, you are not committing to attend.
You will join our mailing list to stay informed on the book selections and book club discussion dates.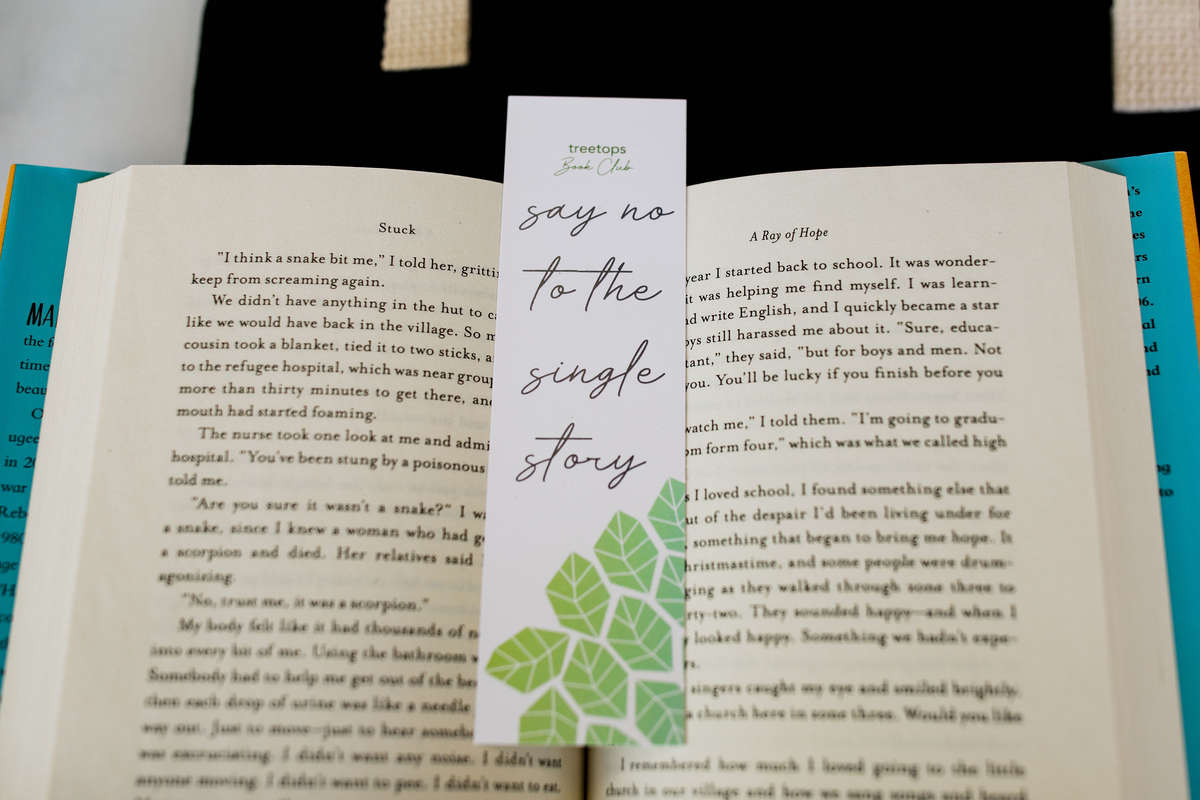 Books we have read so far
Click on the picture to access the discussion questions.
Note: Homegoing was an optional read as a prequel to Transcendent Kingdom and there are no discussion questions designated for that book.
For any questions regarding the book club please reach out to SaraJane Herrboldt at sarajane@treetopscollective.org.