How it Works
For our 5th anniversary we wanted to do something different. Instead of having one big, fancy event, we are extending the celebration into our community, inviting our whole collective into living out the Treetops values and connecting with one another in honor of this milestone. To up the fun, we've got a special bingo-style "passport" just for you!

To Participate:
Pick up your card at Treetops Collective starting March 2, or at one of the events listed below! You can also download a digital copy to print on your own by registering here.
Register your card above to be eligible for prizes and receive updates about the passport - you'll also receive a digital copy of the passport in case you lose your card.
Bring completed cards to Treetops Collective on or before May 4 to redeem your prize! Complete four in a row (vertical, horizontal, or diagonal) to win a Treetops Collective Spread Welcome Sticker or complete at least 12 squares to win a limited edition 5th anniversary mug. Limit one prize per completed card.
Join the fun virtually by sharing your journey on Instagram and Facebook with #spreadwelcome!
Not in West Michigan? We've got a version just for you! Download here and email your completed card to giving@treetopscollective.org on or before May 4 to receive a prize!
Download the Passport
Activity Descriptions
Learn more about each of the activities listed on your passport!
"Human Flow" showing: Join us for a movie at Studio Park! Learn more and purchase tickets below
Wear your Welcome: Do you have a Treetops Welcome T or similar apparel with a welcoming message? Wear it proudly in March or April and spread radical welcome
Visit a New American owned restaurant: Check out the Treetops Collective list for restaurants in West Michigan
Listen to an artist from another culture: We've put together a Spotify playlist to get you started but options are endless
Afghan New Year Celebration: Celebrate Afghan New Year with food, music, and more - learn more and purchase tickets below
Take a treat to a neighbor: Brighten someone's day just because! Whether it be with food, a card, flowers, or something else, spread a little joy to someone on your neighborhood
Volunteer in your community: Engage your neighbors in a neighborhood clean up or find a local organization in need of some extra hands! If you're in the greater Grand Rapids area, check out opportunities with our friends at Lighthouse Immigrant Advocates
Attend a virtual "Collective Pause": Led by Erin Fisk, MSW, take a moment to invest in yourself and tune in to one, multiple, or all of these virtual events at the link below
Cook a new dish from another culture: There's an abundance of recipes online, or purchase a digital copy of cross-cultural recipe cards shared by Treetops community members
Find something small to celebrate: Live out the Treetops value of celebration and take joy in something "everyday" that you might not notice normally
Learn more about your own culture: Learning our own stories of welcome helps us welcome others. Get curious about your own culture and the people who have helped you and your family along the way
Art class with Paige Sikkenga: Paige Sikkenga is the local artist behind Daydreams by Paige. Learn more and register for a painting class in the Treetops Collective space at the link below **This event was mistakenly advertised as free on the passport. Our apologies for the error!
Recognize an impactful women in your life: Celebrate International Women's Day and give some love to a woman in your life who has made an impact. Comment on our Facebook or Instagram post, or recognize her in a way that is meaningful to her
Author Event at Treetops: Attend the author event hosted by the Treetops Collective book club - learn more and RSVP at the link below
Listen to a podcast episode about immigration: We've got a Spotify playlist to get you started but options are endless
Not in West Michigan?
We've got a passport just for you! Download at the link below and email a photo of your completed passport to giving@treetopscollective.org to claim a prize.
Download the Passport
Events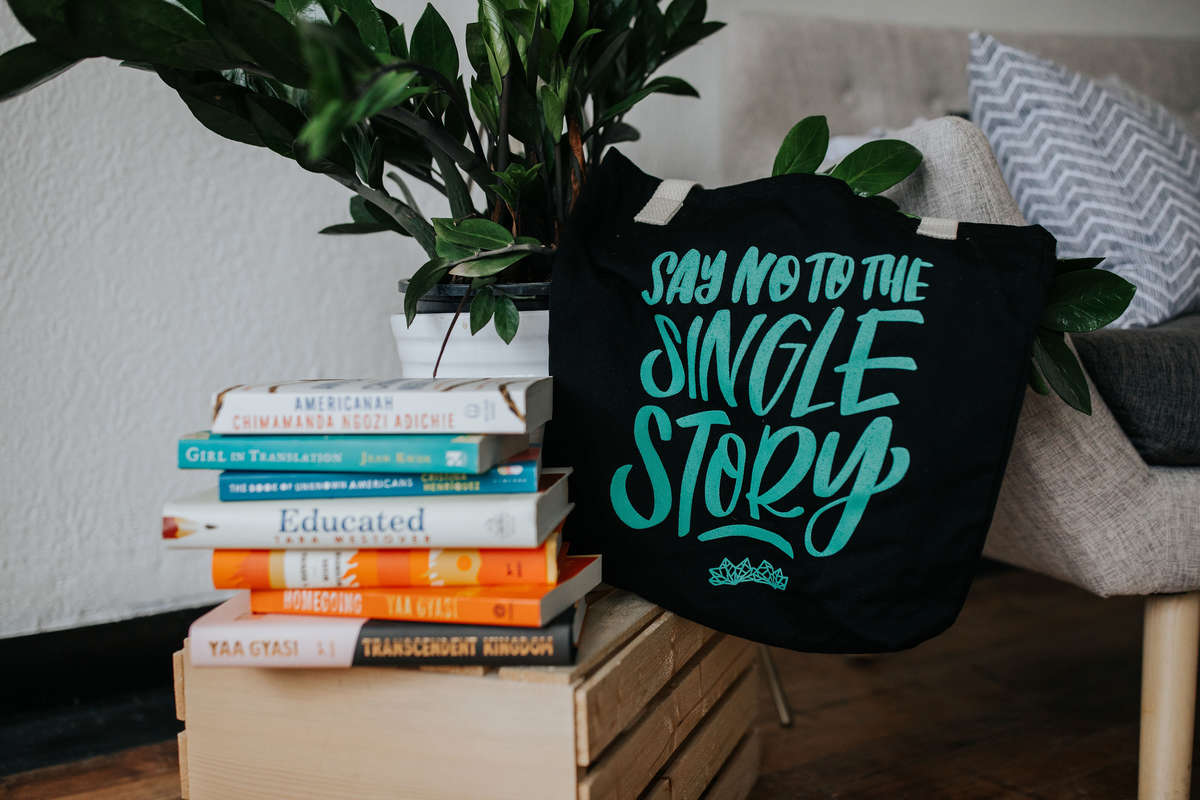 Meet local authors, enter to win prizes, and purchase books from local authors who are "saying 'no' to the single story!"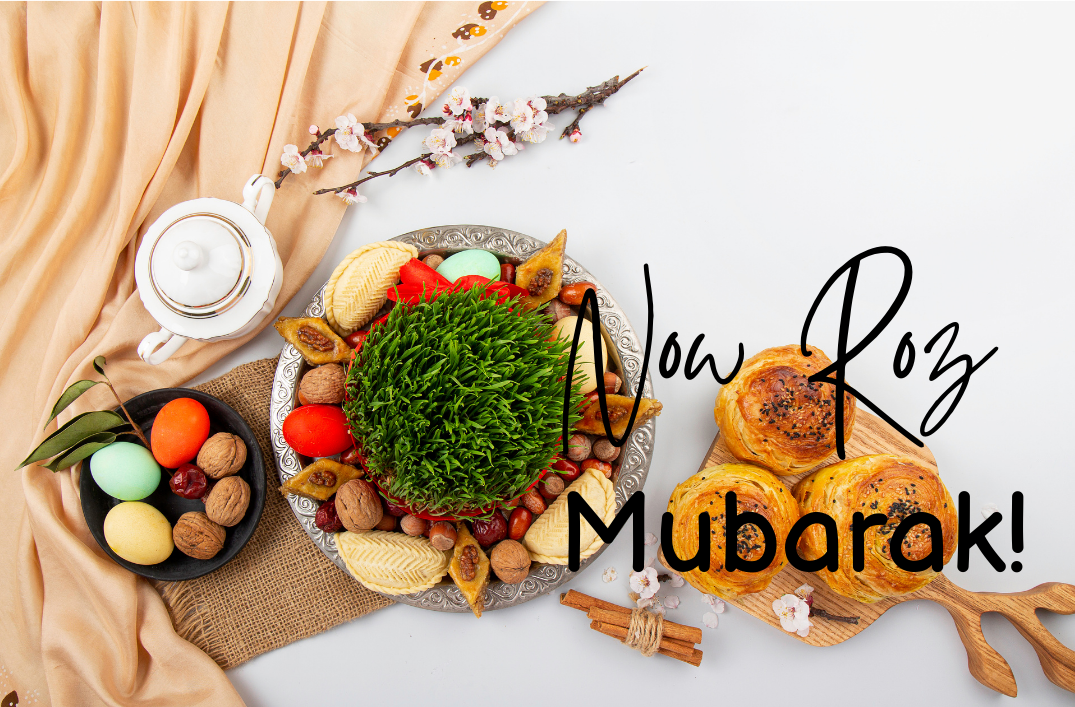 Afghan New Year Celebration
Join Treetops Collective and our newest neighbors from Afghanistan to celebrate a new year with games, music, food and more!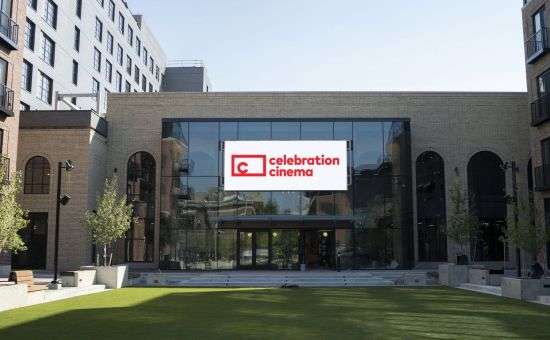 Learn more about human migration through the visual expression of artist Ai Weiwei
"Collective Pause" with Erin Fisk, MSW
Tune in on Tuesdays at noon starting on March 8 and ending March 29 for virtual mindfulness exercises
Register for Access
Art Class with Daydreams by Paige
April 14
Join Paige Sikkenga for an evening of painting and fun to benefit work in West Michigan and Ukraine!
Secure your Seat